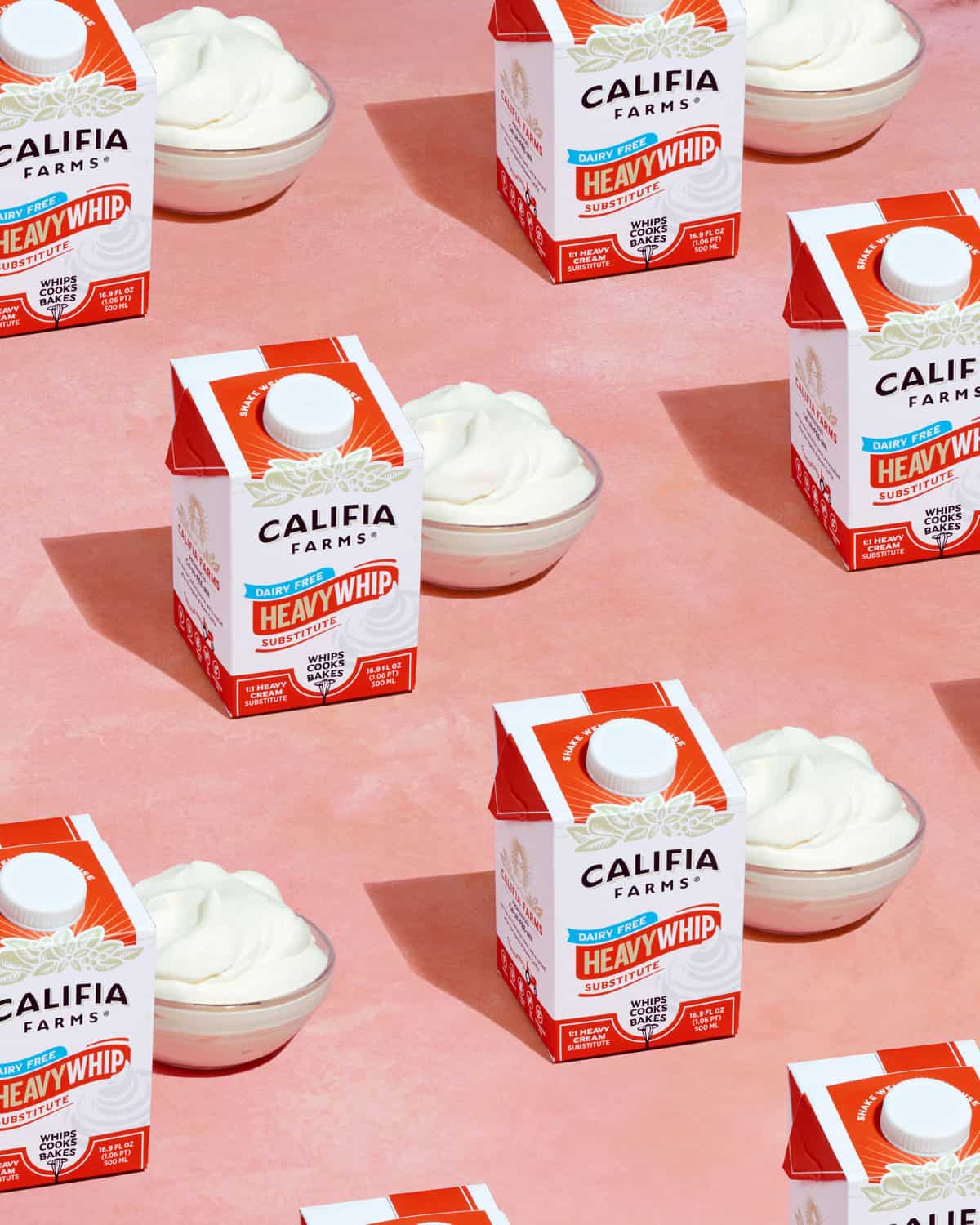 Plant-based dairy company Califia Farms is introducing its first dairy alternative, California Farms Heavy Whip, to the American market.
According to Califia Farms, unflavored and unsweetened whipped cream is a versatile ingredient that can be used just like regular milk-based whipped cream.
To mark the launch of the new product, Califia has released a digital recipe book with celebrity chef Carla Hall, Comfort Kitchen: A Dairy-Free & Plant-Based Recipe Collection, featuring a selection of 16 recipes. Califia Farms Heavy Whip is available at Whole Foods, Sprouts and other US retailers.
"I am very excited to introduce this new collection of recipes with Califia Farms," ​​said Carla Hall. "I love cooking and baking with their products and the new dairy free Heavy Whip is a chef's delight! It's the perfect one-stop replacement that makes the creamiest non-dairy soups and works well as a topping for 100% plant-based desserts and as an ingredient in so many other recipes. I had so much fun creating these delicious recipes and can't wait for everyone to try them!"
In addition to heavy whipping dishes, the Comfort Kitchen recipe collection also includes a selection of plant-based milks, coffees and creams that can be used in non-dairy versions of popular recipes. Recipes include breakfast, lunch, dinner and dessert.
Settings and certificates
Heavy Whip is available in a refrigerated format in a 16.9 oz carton with a retail price of $4.89. It is made with coconut oil and is gluten free. Like all Califia products, Heavy Whip is made with simple, plant-based, dairy-free ingredients and is certified non-GMO, kosher and vegan.
For more information: califiafarms.com