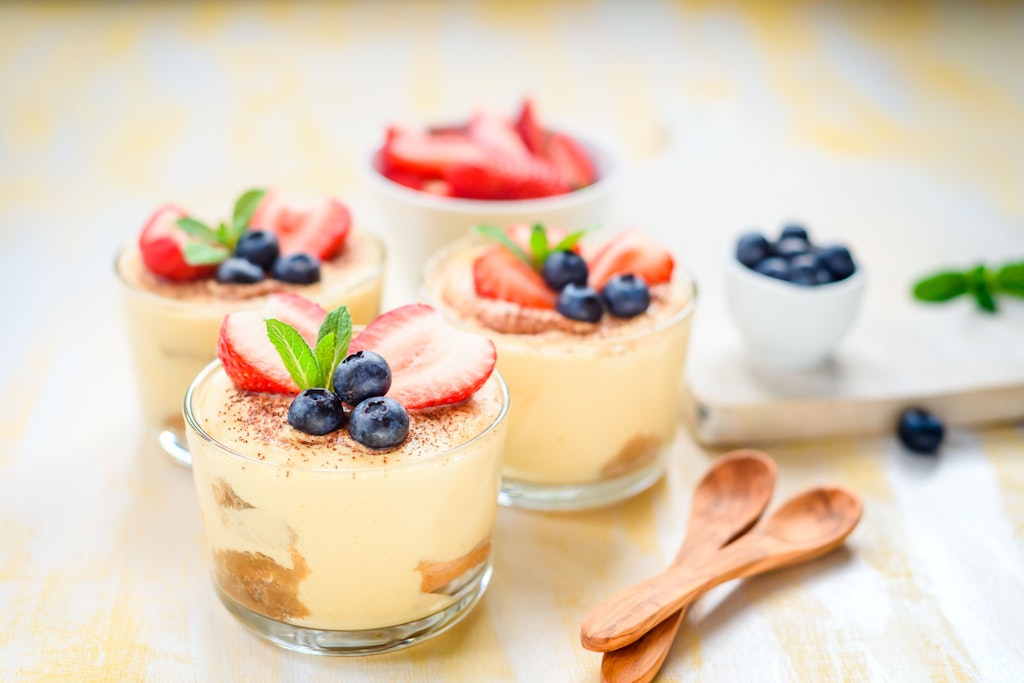 The season of strawberries has begun, and with it the time of delicious delicacies made with the wonderful red fruit. Many people like to create a strawberry pie or a strawberry cake from the berries, but other delicacies can also be easily prepared from the delicious berries. For example, have you ever made a strawberry tiramisu? The classic Italian dessert becomes a summer treat with strawberries. Here is a recipe for a delicious and simple tiramisu with strawberries.
Also Read Now: Great Recipe Guide: How to Make the Perfect Strawberry Punch! Delicious, fresh, fruity, tasty – and perfect for a barbecue evening >>
Delicious tiramisu recipe with strawberries: A sweet summer dessert
And it is very easy and very quick to prepare. The cream is made from mascarpone, the popular Italian cream cheese, and low-fat quark is also added, which gives the whole thing an extra freshness. Important: Before enjoying, the strawberry tiramisu should be soaked a little, so that the ladies become soft inside.
Also read: The perfect recipe for the weekend: turbo cake with fresh strawberries! This juicy strawberry shortcake is amazing >>
By the way: If you want, you don't have to cook the tiramisu in a casserole – if you want to be really nice for your guests, you can also put the dessert directly in glasses or smaller bowls. Try it – you will be surprised how delicious tiramisu with strawberries is. Here comes the recipe.
Ingredients for delicious strawberry tiramisu: you need this
You will need: 500 grams of fresh strawberries, 3 tablespoons of sugar, 250 grams of mascarpone, 250 grams of low-fat quark, 2 tablespoons of lemon juice, 1 package of vanilla sugar, 2 tablespoons of vanilla extract, 150 grams of almonds, 6 tablespoons of berry liqueur
And this is how it works: wash and clean the strawberries well, that is, remove the green stem. Then place half in a tall mixing bowl, sprinkle with a tablespoon of sugar and puree with a hand mixer. Cool the strawberry puree. Cut the rest of the strawberries into small pieces.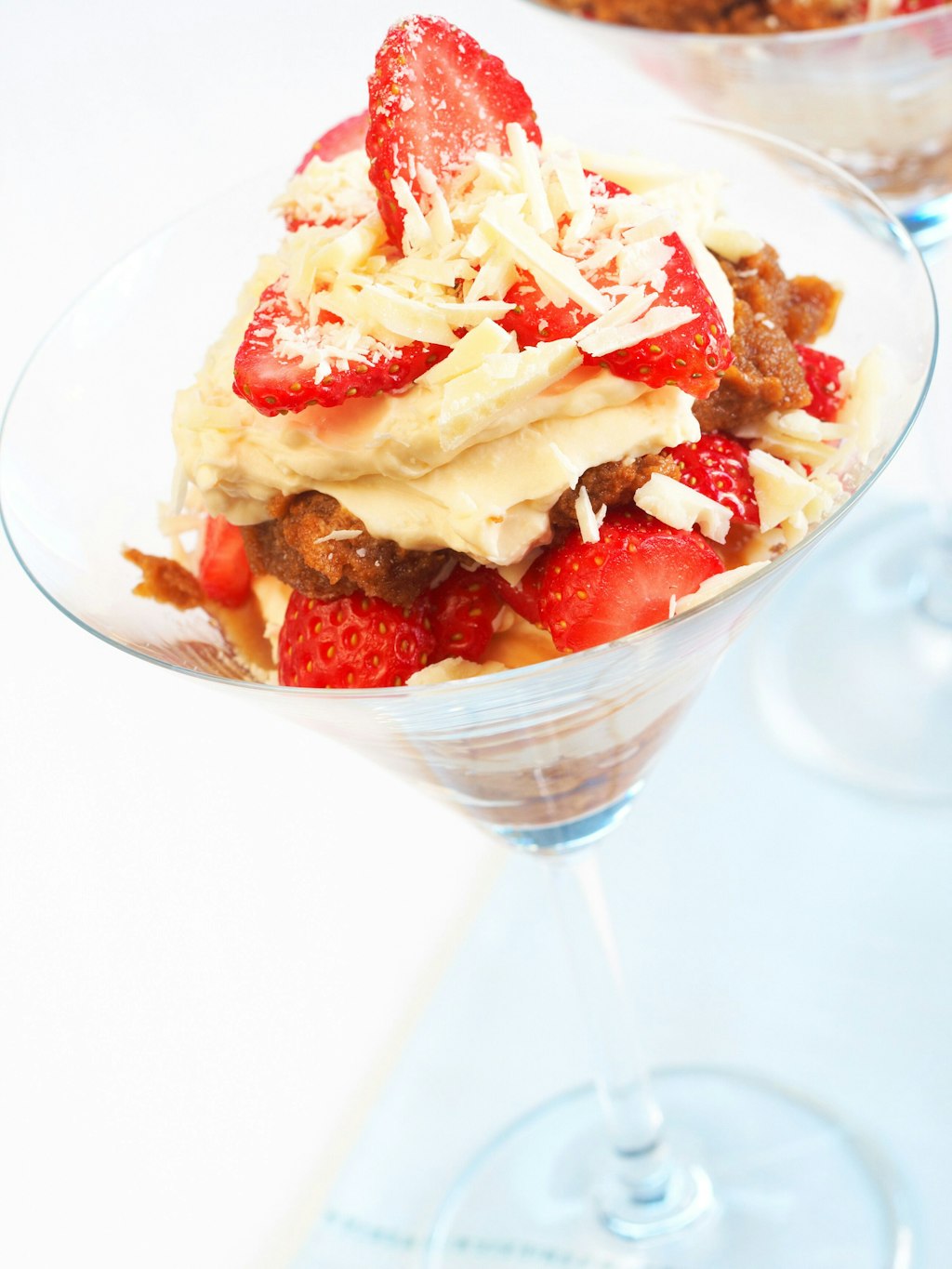 In a large mixing bowl, mix the mascarpone and low-fat quark until smooth, then add the sugar, vanilla sugar, lemon juice and vanilla extract. Mix it all together until it's a nice, smooth cream. Now carefully fold the rest of the strawberry pieces into the mixture.
Now also read: How to make the best strawberry jam in the world! One recipe, three variations – with vanilla, with a shot, with other fruits >>
Line a casserole with ladyfingers and sprinkle with liquor. Of course, strawberry liqueur is the best for this, but other types of schnapps can be used without any problems. For a kid-friendly version, use strawberry or orange juice. Then first spread the strawberry puree and then the mascarpone cream on the biscuits.
Also read: Mega-dessert recipe! Do you already know Eton Mess? All of England is talking about this strawberry dessert >>
Cool the tiramisu and garnish with strawberries or, to taste, a little mint or lemon. Cut into pieces and serve. Enjoy your meal!