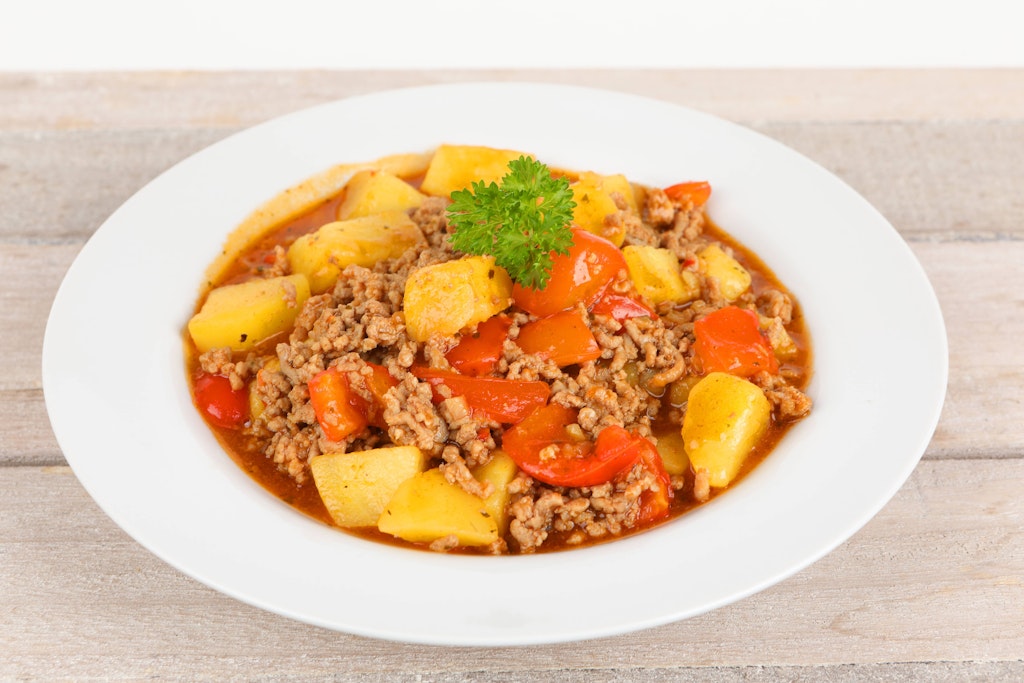 Do you love quick dishes that taste great? Us too! On the other hand, we can do without the prepared mixture from the bag. Additives, flavor enhancers – a lot of chemicals for a lot of money! We don't need it! A classic among quick fillings, which are very tasty, is the farmer's bowl. It's cheap, quick to put on the table and tastes good for the whole family. Try the recipe without Maggi and Knorr immediately!
Also read: Taste like the East: how to cook real school kitchen solyanka yourself – simply and deliciously cooked>>
Ingredients for the farmer's pot with minced meat
You need (for 4 people): 6 medium potatoes, 2 peppers, 1 onion, 1 clove of garlic. 2 tablespoons of olive oil, 500 grams of minced meat, 2 tablespoons of tomato paste, 300 milliliters of vegetable stock, 400 grams of chopped tomatoes (can), ½ teaspoon of rosemary (dry), ½ teaspoon of thyme (dry), 1 teaspoon of marjoram (dry), teaspoon 1 paprika, 1 spoon of sugar, 1 salt, 1 pepper, 4 spoons of sour cream
Also read now: Delicious and sweet just like grandma's! With this recipe you will create the easiest and fastest plum cake in the world >>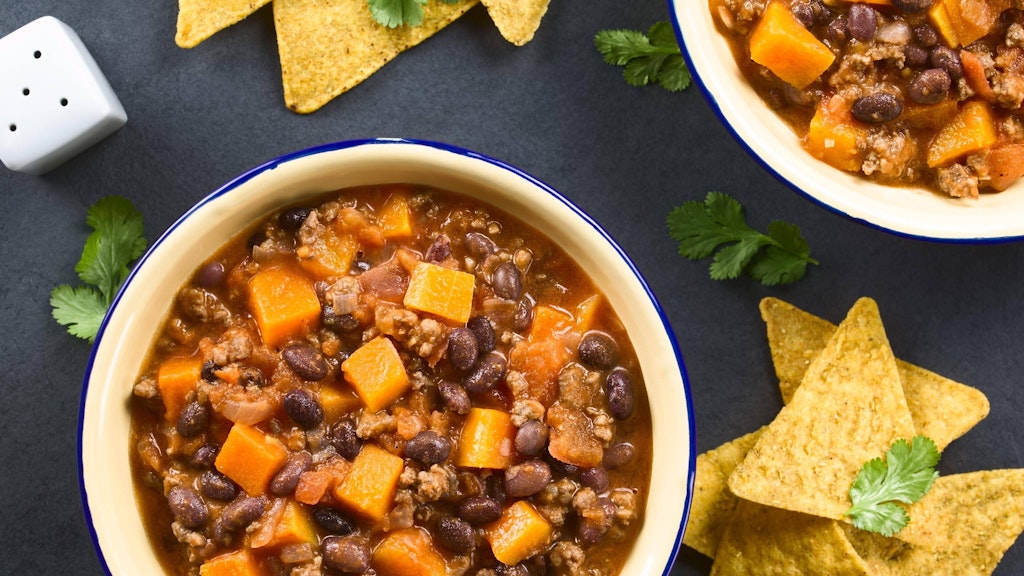 This is how the farmer's pot is made with minced meat
This is how it is done: Peel the potatoes, cut them into cubes and wash them with cold water. Wash the peppers, cut them in half, remove the core and slice the peppers as well. Peel the onion and garlic and chop finely.
Also read: Delicious and quick to make: Broccoli gratin recipe without a bag! How to cook casserole with cheap ingredients >>
Heat the olive oil in a large saucepan, fry the onion and garlic until translucent. Add the ground meat and fry for 2-3 minutes, stirring regularly, until it is crumbly. Stir in the tomato paste. Add the potatoes and peppers. Pour the vegetable stock. Add the diced tomatoes. Cook on low heat for 30 minutes.
Stir the rosemary, thyme and marjoram into the stew. Season with paprika, sugar, salt and pepper. Stir in sour cream and serve. Enjoy your meal!
Read now: Cheap Ham Soup and Bread Crumb Soup Recipes: These soups from the GDR cookbook are real lifesaving dishes! >>