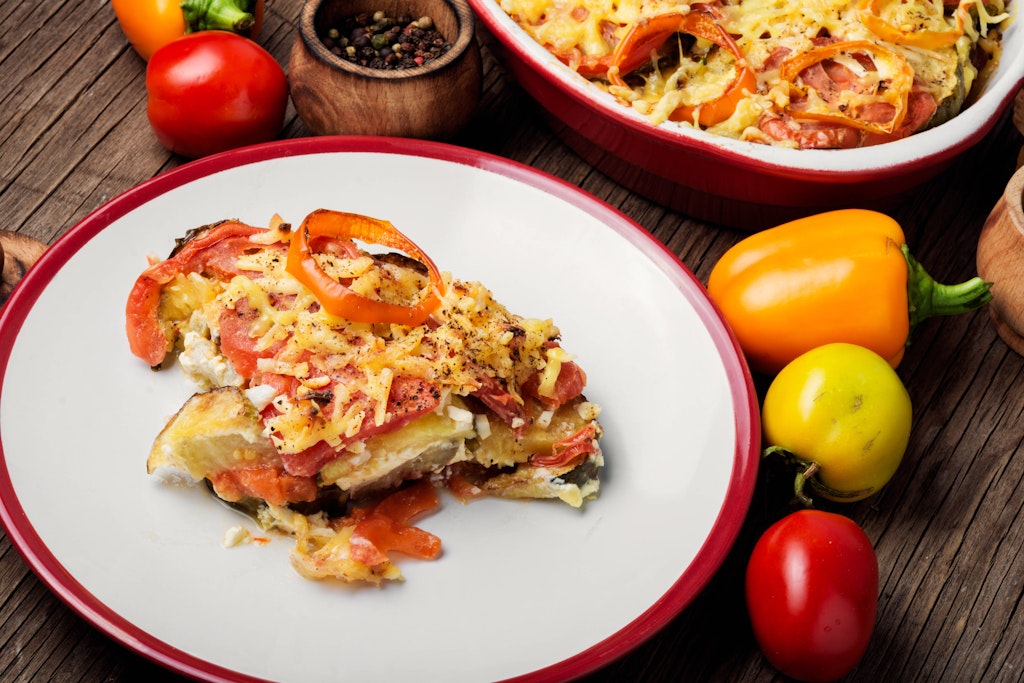 Lots of fresh vegetables, juicy minced meat and lively cheese – this Mediterranean casserole brings you a holiday home in the local kitchen. If you're in the mood for a delicious meal that doesn't require much cooking skill, this casserole is for you. The oven does most of the work. In just a few steps you can prepare a dish that will delight young and old alike. Here comes the recipe.
Also try: great recipe zucchini meatballs with cheese filling – very tasty and easy to make >>
Summer casserole with zucchini, minced meat and tomatoes – recipe
What you need:
700 grams of zucchini, 700 grams of tomatoes, 400 grams of spring onion, finely chopped 400 grams of beef, 230 grams of risotto rice (Arborio), 4 eggs, 3 tablespoons of rosemary, salt, 1 teaspoon of chili powder, 2 teaspoons of oregano 6 tablespoons of olive oil, 200 grams of grated cheese, 3 tablespoons of parmesan, pepper as needed
Also read: Great summer dish: stuffed peppers with minced meat and tomatoes – this secret ingredient makes them very tasty! >>
Here's how:
Wash the courgettes and then cut them into slices about 3-4 millimeters thick and put them in a bowl.
First wash the tomatoes and remove the stems. Also cut the tomatoes into slices about 4 millimeters thick and put them in a second bowl.
Also read: Tasty, spicy, cheap: Sauerkraut soup recipe with sausage – a whole pot for just a few euros! Spicy soup is the perfect dinner >>
In a third bowl, mix the onion, ground beef, eggs and rice. Season with a spoonful of salt, pepper, basil and oregano.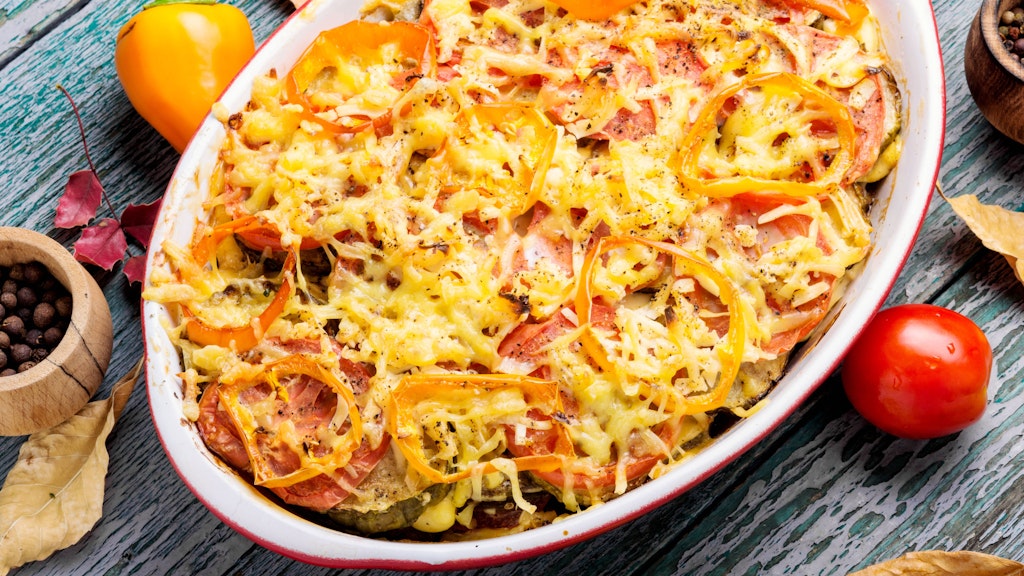 In a large non-stick saucepan, add 3 tablespoons of oil and arrange half the zucchini and tomatoes in rows at the bottom. Season generously with salt and pepper. Then pour the crushed mixture evenly over it.
Then place the remaining tomatoes and zucchini in rings on top of the minced mixture, working from the outside in. Again, season generously with salt and pepper. Spread the remaining oil on top.
You can also read about it now: A classic pasta with a difference: Do you already know Bratwurst Carbonara? This recipe is a real hit with the whole family >>
Cover the pan with aluminum foil and place in the middle of the oven at 200 degrees for 70 minutes. When everything is cooked, spread the grated cheese and Parmesan on top.
Cook everything for another 20 minutes, now in the oven uncovered.
Then arrange on plates and enjoy. Enjoy your meal!
Also Read: Incredible Recipe: 7 Cup Ham, Egg, and Potato Salad! This salad is perfect for a barbecue >>