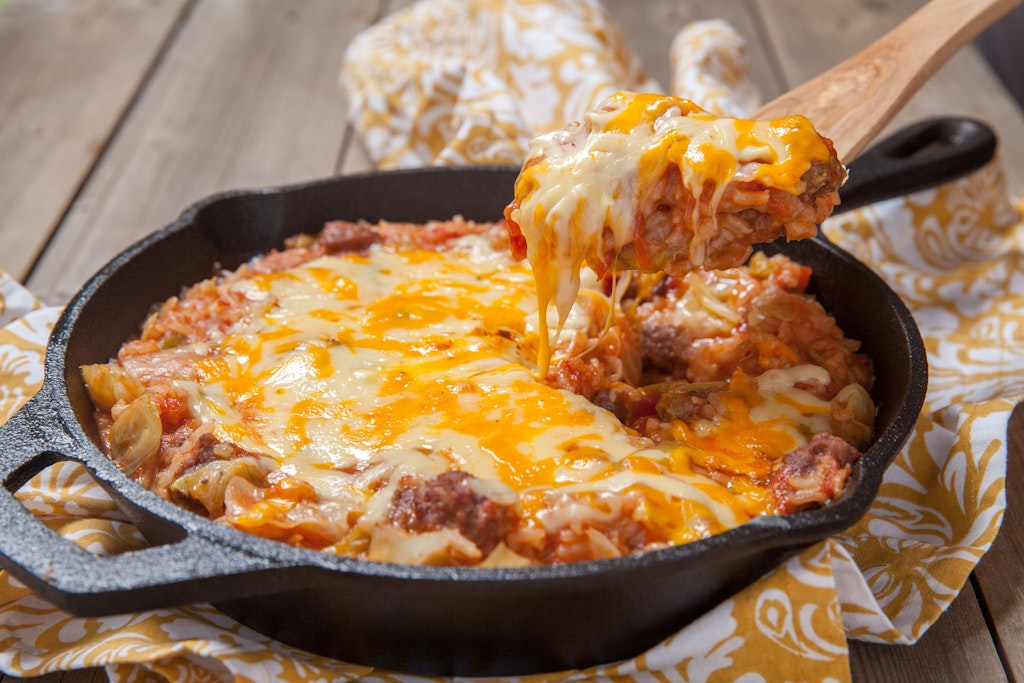 If everyone is satisfied and happy after the meal, the effort in the kitchen has paid off. That you can gather the whole family at one table with this meal? The recipe for rice and minced meat casserole is very delicious and very quick. No one can resist that. Try it and enjoy.
You can also read about it now: Delicious recipe from the GDR: Do you know egg fricassee? Simple, cheap and fast – you'll love it! >>
Rice and mince the ingredients for the casserole
You need: 250 grams of rice, 500 grams of minced meat, 500 grams of tomato slices (can), 3 tablespoons of oil, 200 grams of crème fraîche, 300 milliliters of vegetable broth, 4 cloves of garlic, 3 onions, 200 grams of grated cheese, oregano, nutmeg, pepper, salt
Also Read: Great Recipe for Garlic Bread Like the Italians: So Delicious and So Delicious >>
This is how to make rice and minced meat casserole with garlic
This is how it is done: Peel the onion and garlic. Finely chop the onion, mince or crush the garlic. Heat the oil in a pan and add the onion, garlic and ground beef. Fry the minced meat until it crumbles.
Also Read: Lightning Fast Apple Strudel Recipe: So Easy, So Tasty, So Wonderful >>
Add the tomato pieces. Season with oregano, nutmeg, pepper and salt. Add the broth. Bring to a boil. Add the rice and cook for 10 minutes.
Pour the rice and minced meat into a casserole dish and place in the preheated oven. Heat the oven to 200 degrees. Bake for 30 minutes.
Now also read: A great recipe from the GDR: Do you remember the Honecker cake? This simple cake is quick to make, and very tasty >>
Meanwhile, mix the cheese and crème fraîche. Season with salt and pepper. After half an hour, spread the cheese mixture over the rice and crumble it over the casserole and bake in the oven for another 10 minutes until the cheese is melted and golden brown. Enjoy your meal!
Now also read: Brussels Sprouts Difference: Recipe for a delicious pan with Brussels sprouts and potatoes, simply delicious! >>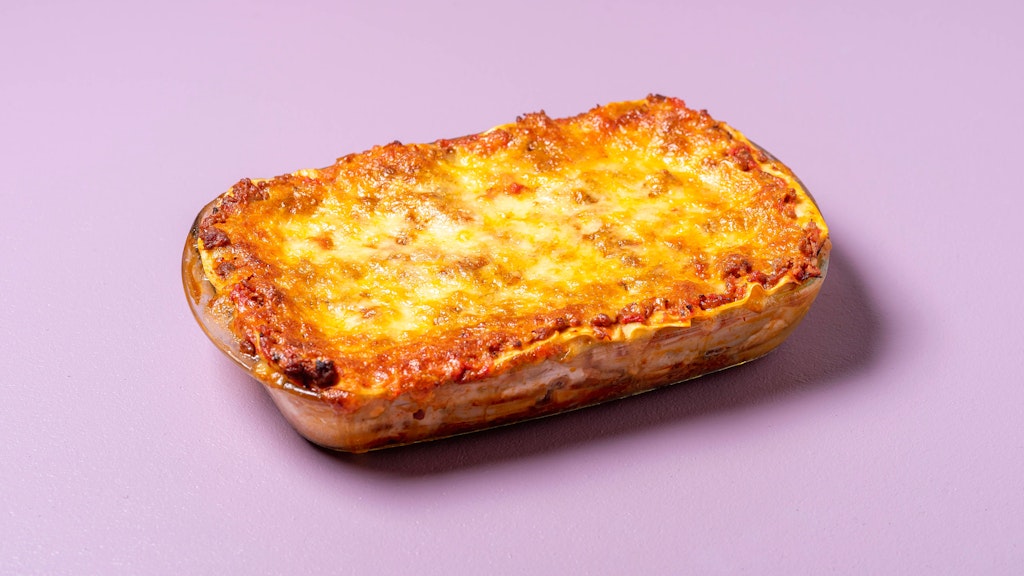 Are canned tomatoes as healthy as fresh tomatoes?
There is no clear answer as to whether canned tomatoes are as healthy as fresh tomatoes. But the trend is in the direction: yes! Ultimately, the answer depends on where you get your fresh tomatoes from. Tomatoes from abroad have long transport routes behind them, which means that they are usually picked when they are still unripe, so that they do not fully ripen on the way to the German vegetable shelf.
Read now: a good recipe to save! Sweet Carrot Stew Just Like Grandma Made: This recipe is super cheap and good for the whole family >>
Between April and October, however, it is worth preferring fresh tomatoes, if they come from the cultivation of the German region. In this case, the fruits can ripen longer and are therefore very healthy.
Now also read: Refined French Apple Tart: Do you already know "Tarte Tatin"? This is how you get tender and juicy cakes in a short time >>