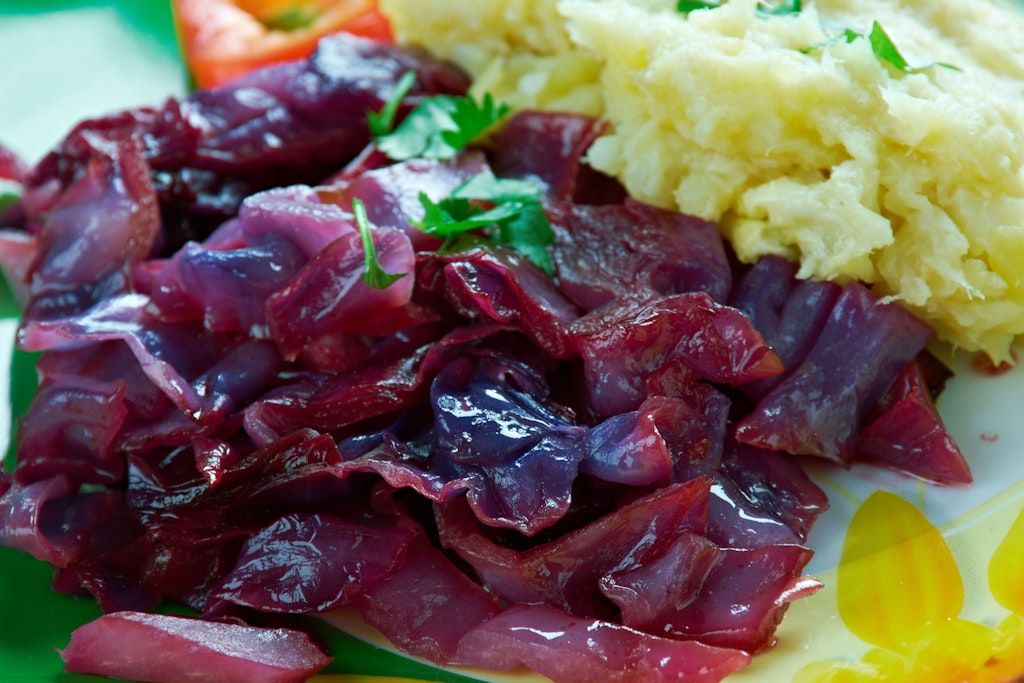 Red cabbage is a great side dish. With this dish, however, it becomes the star. It adds a Christmas touch to the casserole with potatoes. Along with the spicy minced meat, it makes this meal something special.
This is a recipe for anyone who wants to enjoy their red cabbage in a different way, at Christmas or just for fun.
The idea came from my grandmother's recipe book. We found it there under the heading "Fully fixed". and so it is. With a little practice, the casserole is in the oven after 15 minutes and on the table very quickly. try It's worth it!
Also read: Bright Brussels Sprout Mincemeat Casserole Recipe: Quick, Crispy and Delicious Baked >>
Red cabbage casserole according to grandma's recipe
What you need (for four servings)
500 grams of minced meat (half and half), 2 eggs, 1 tablespoon of mustard, 1 kilo of potatoes, 2 cups of red cabbage (ready to cook), 1 sour cream, a little cream, salt and pepper, instant stock, paprika, some chives ( chopped up)
Also read: Roasted Brussels sprouts: 4 ingredients, 15 minutes, delicious! >>
This is how it is done
First wash and peel the potatoes, cut them into slices and then cook them in a little broth until almost done.
Meanwhile, place the beef in a bowl with the egg, mustard and spices. Mix everything well and then fry in a pan until the mixture is crumbly.
Now layer everything in a greased pan: first the potatoes, then the minced meat, then the red cabbage and then start again. Finally, add a little cream to the sour cream to make it easier to spread. Mix everything and then spread the cream mixture over the casserole.
Also read: Like grandma: a clever recipe for baked sharp cabbage – simple, delicious and very easy to digest! >>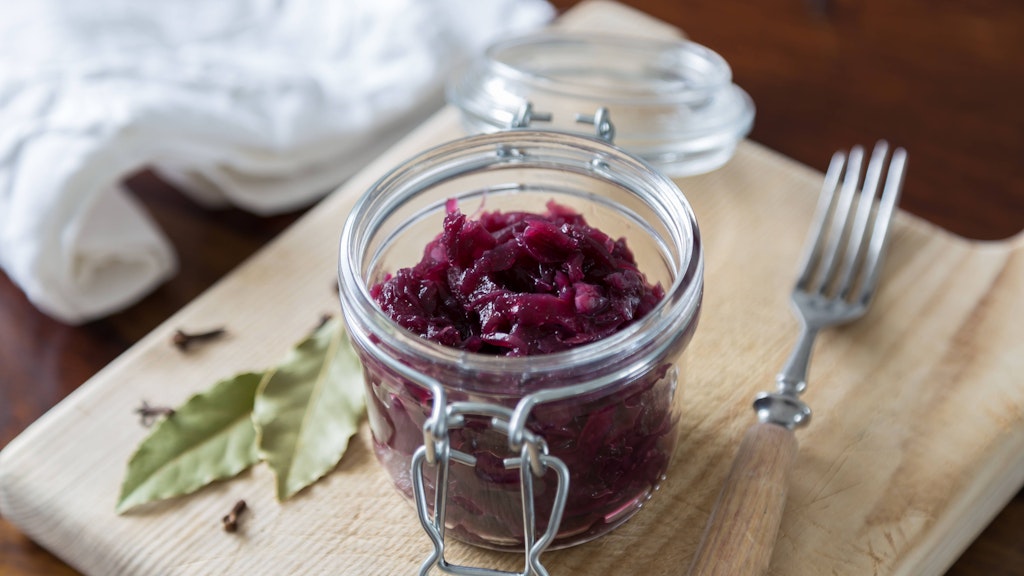 Also read: Brussels sprouts from a can: a delicious recipe with garlic, cashews and three types of cheese >>
Now put the mold in the preheated oven. It needs to be baked at 200 degrees for about 30 minutes. Alternatively, set the top/bottom heat to 220 degrees.
Two tips: If you want, sprinkle grated cheese over the casserole in the last quarter of an hour. And: it is especially tasty if you fry the plan potatoes with bacon and then process them as described.
We wish you a good appetite!