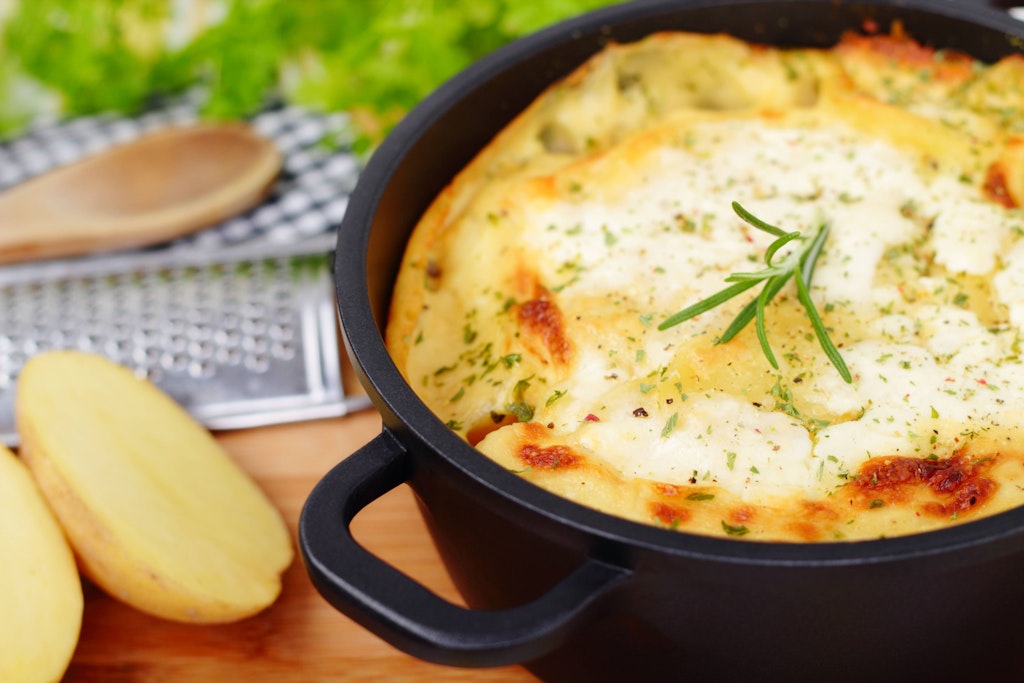 This potato gratin recipe is so cute – quick to make after a hard day? It is possible! Does it make the whole family happy? It is possible! Does it fill you up and keep you full for a long time? It is possible! In addition, the dish is easy on the wallet in a time of rising food prices. Try it: Here comes the recipe for potato gratin with minced meat.
Also read: Guaranteed to taste like before: Grandmother's Minced Pie – a classic recipe from the GDR pastry book >>
Also read: Great zucchini schnitzel recipe: crispy on the outside, tender on the inside – perfect on a hot day >>
Ingredients for potato gratin with minced meat
You need: 1 kilo of potatoes, 3 peppers, 500 grams of minced meat, 2 onions, 2 eggs, 175 grams of sour cream, 175 grams of cream cheese, 125 milliliters of vegetable broth, 250 grams of feta cheese, 1 ½ teaspoons of salt, ½ teaspoon of pepper, ½ teaspoon of pepper, , some cooking fat
Also Read: Fat Burning Pound Kick: With this recipe, the pounds will fall off in no time >>
This is how to make potato gratin with minced meat
This is how it is done: Preheat the oven to 180 degrees (top and bottom heat). Grease a pan. Wash and peel the potatoes and cut them into thin slices with a slicer. Peel the onions and cut them into rings. Wash the peppers well, cut them in half and slice them.
Also read: Awesome slimming salad recipe with ricotta: you can enjoy this diet booster every day >>
Heat the fat for frying in a pan. Fry the minced meat in it until it crumbles. Season with salt, pepper and paprika. Layer the ground beef in a casserole along with the potatoes, onions and peppers.
For the sauce, mix well the sour cream, eggs, cream cheese and vegetable stock and season with the remaining salt, pepper and paprika. Pour the sauce over the potato gratin and put it in the oven. Cook for 30 minutes.
Meanwhile, crumble the feta. After 30 minutes, spread the feta crumbs on the potato gratin and bake for another 15 minutes. Enjoy your meal!
Also read: Inventive recipe for hot days: Zucchini buffers taste good for the whole family >>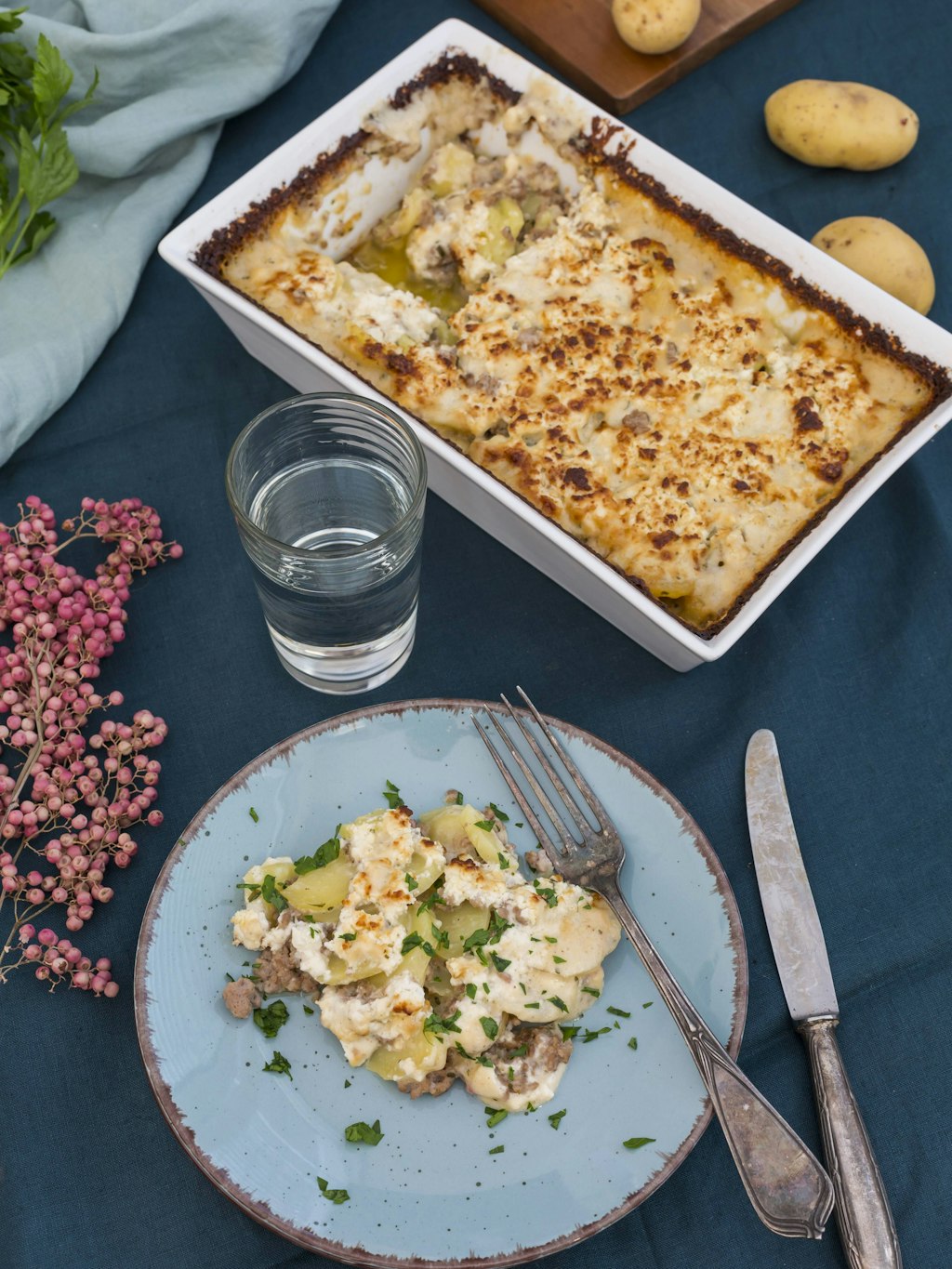 You have to pay attention when cooking with minced meat
Beef is delicious and often much cheaper compared to other meats. If you're a crazy meat lover, there are a few things you should pay attention to. "Raw foods of animal origin such as ground meat can be naturally contaminated with pathogenic bacteria such as Escherichia Coli (E. Coli), salmonella or listeria," warns the Federal Nutrition Center. After purchase, the minced meat must be transported in a cool bag. Without refrigeration, the meat often spoils on the way home and poses a risk of food poisoning with symptoms such as diarrhoea, vomiting or heartburn.
Also Read: Study Reveals: This Is How Aspirin and Co. Work So Much Faster! The best way to take pills >>
Before preparing the minced meat, you should check if it is still edible. Edible beef is neutral in smell, rose-pink in color and fibrous in texture. If the meat has a sour smell, the surface is dark in color and its consistency is sticky and slimy, the meat is spoiled and should be discarded. If you want to offer minced meat in a hygienically safe way, you should process and heat it immediately after purchase. When heated, the minced meat reaches a temperature of at least 70 degrees Celsius for two minutes. Under these conditions, most disease-causing bacteria die.