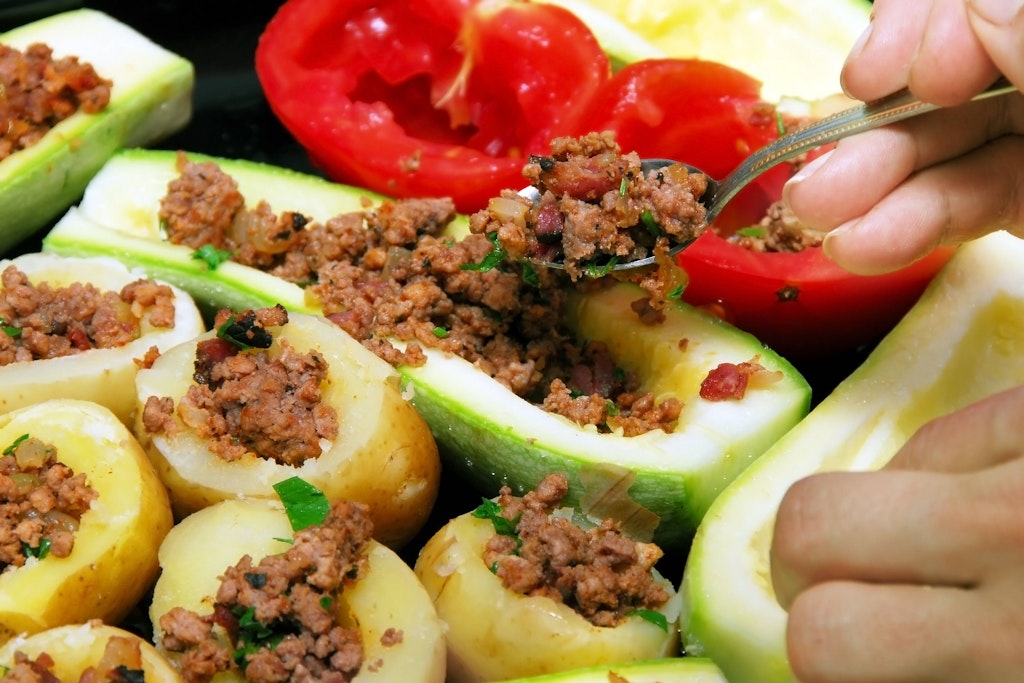 If you're looking for seasonal vegetables, you can't avoid zucchini at the moment – the green fruit is in many supermarkets and waiting to be used. Simply put: what do you do with it? There are many recipes for plants, but you have definitely never tried this one! Did you know that stuffing zucchini with beef and gratin cheese is delicious? Here comes the recipe.
Also try: great recipe with zucchini: delicious and light pizza with zucchini crust – perfect for weight loss! >>
Everyone knows stuffed mushrooms or stuffed potatoes, but have you ever tried stuffed zucchini? No? But you should! This dish is very simple and very tasty – green fruits are simply drained, filled with a delicious mixture of minced meat and baked with cheese. Try it, you will be amazed!
Also Read: Crazy Recipe! How to make the world's best cherry pie – with buttercream and sprinkles… There's nothing better >>
Stuffed Zucchini Ingredients: This is what you need for the recipe
You will need (for 4 servings): 4 small or medium courgettes, 1 large onion, 1 clove of garlic, 3 tablespoons of oil, 500 grams of beef, 1 can of chopped tomatoes, 200 grams of grated cheese, salt, paprika, paprika.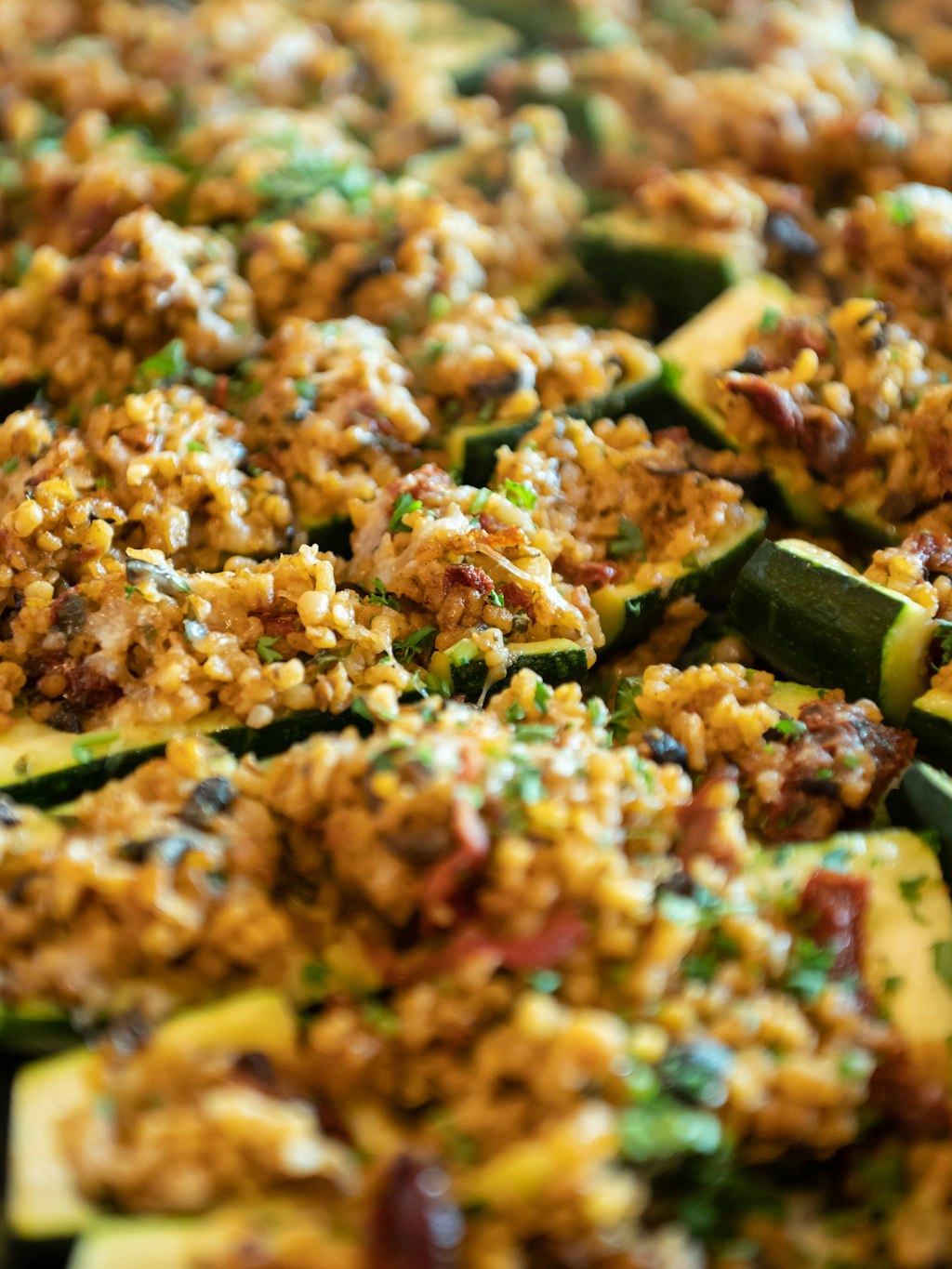 Here's how it works: Peel and finely dice the onion. Also, peel and chop the garlic cloves. Wash the courgettes well and cut them in half lengthwise. Then scoop out the inner core with a spoon. Place the halved and pitted fruit in a saucepan.
Also read now: Food is getting more and more expensive! Creamy macaroni, spicy baked potatoes: THESE are the best recipes to save – €1 per person >>
Use a knife to finely chop the pulp removed from the zucchini. Heat a little oil in a pan and fry the minced meat until it crumbles. Then add onion and garlic cubes and fry a little. Add the zucchini pulp and fry. Add the chopped tomatoes and cook for ten to fifteen minutes. Season with plenty of salt, pepper and paprika.
Also try: Great Zucchini Recipe Idea: Why not make crispy Zucchini Fries! >>
Clever recipe: stuffed zucchini, served with sour cream
Pour the sauce over the courgettes and sprinkle the cheese nicely. Bake in the oven (180 degrees fan) for about 15 minutes. This goes well with a delicious dip made with sour cream and fresh chives. Simply put two cups of sour cream in a mixing bowl, peel a bunch of chives and chop them into thin rounds. Beat these. Add a peeled and pressed clove of garlic, a pinch of salt and fresh pepper. Enjoy your meal!
Also read: Delicious recipe for slimming: salad with zucchini, feta cheese and spring onions! Crunchy, fresh, quickly made >>