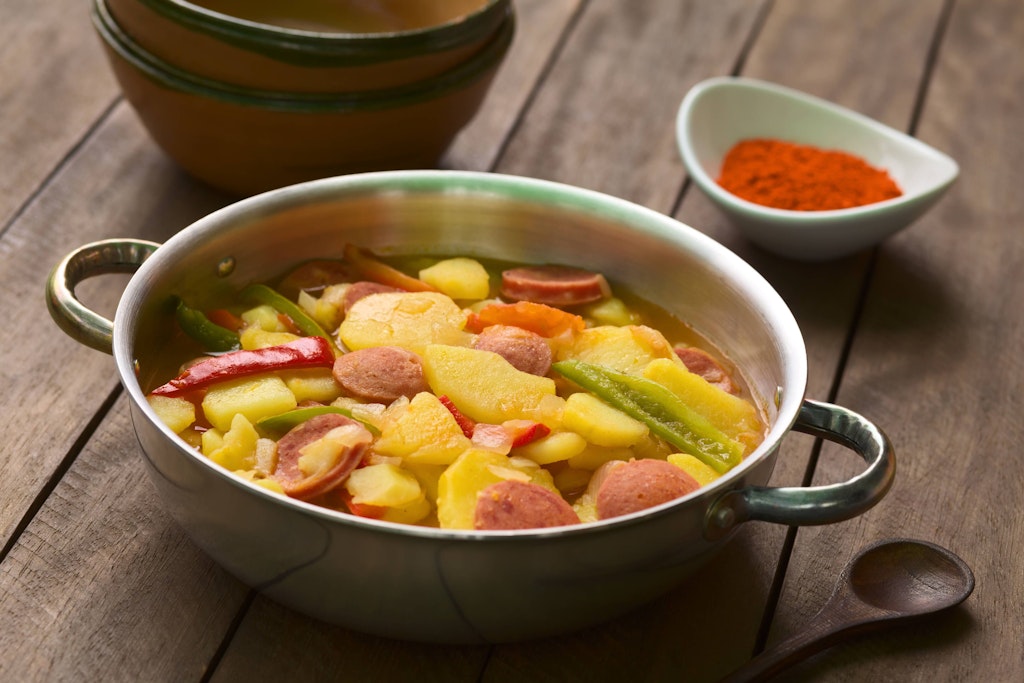 Fall is casserole season, but when you look for the right recipes, you always end up with absolute classics of home cooking. Potato soup, bean stew, lentil soup. There are many variations, even in foreign cuisine. Have you ever heard of "Paprikas Krumpli"? This traditional potato, pepper and sausage casserole originated in Hungary, and is the perfect fall meal!
Also read: caramelized cabbage strudel – a secret ingredient makes this recipe a real hit! >>
Also read: Grandma's Walnut and Pear Cake – a recipe for a clever fall treat! >>
Potato soup recipe with pepper and sausage
Paprikas Krumpli comes from Hungarian cuisine and consists mainly of potatoes, paprika, sausage and onions. Pepper does not mean the vegetable here, but the traditional Hungarian powder available in many spice shops. 30 grams are used to give the soup its typical taste. The potatoes should be waxy so they don't fall.
Also read now: Brussels sprouts in garlic mustard sauce: This recipe is incredibly delicious >>
The delicious stew is eaten on its own or with bread. If you want, you can also serve sour cream and some pickles with it. Here comes the delicious recipe.
Also read: Roasted Brussels Sprouts Salad: This recipe is delicious, crunchy and quick to make >>
Ingredients for Potato Soup with Paprika: You need this
You will need: 50 grams of clarified butter, 3 large onions, 5 carrots, 800 grams of potatoes, 1.2 liters of vegetable broth, 1 cup of sour cream, 30 grams of paprika, 1 teaspoon of marjoram, salt, pepper, 6 sausages.
Now also read: Delicious as in the GDR: a recipe for sausage goulash with noodles! THIS is the best, cheapest and easiest sausage goulash in the world >>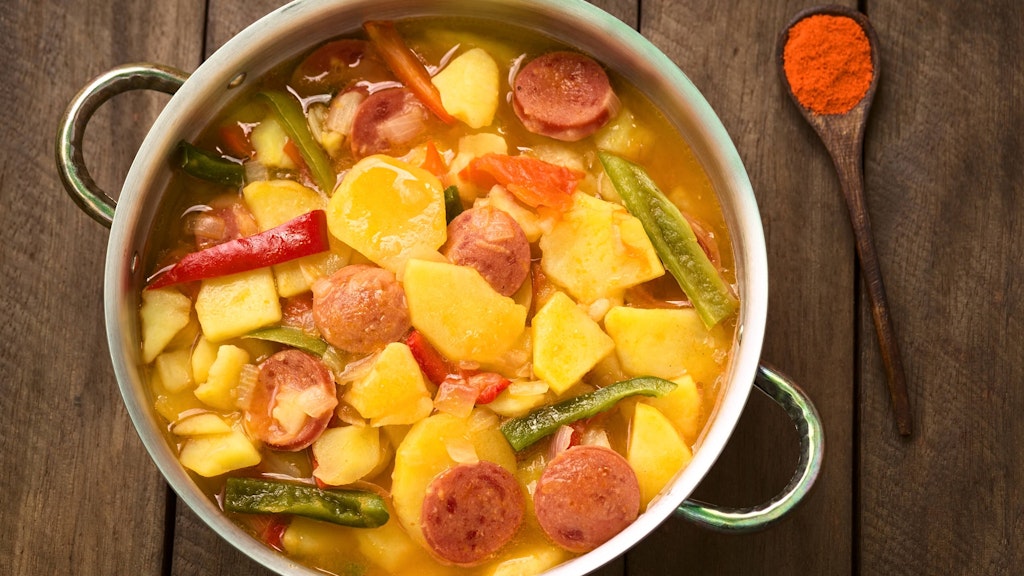 Here's how it works: Peel the onion and cut it into small cubes. Heat clarified butter in a pan and fry the onion until it takes on a little color.
Now reading: Very delicious recipe: goulash soup like grandma used to make! With peppers and potatoes, this sweet stew is just great >>
Peel the potatoes, remove the dirt and cut into pieces; it is better to halve or quarter and then cut into slices. Add the onion and fry a little. Then add the paprika, mix everything well and let it cook for five minutes.
Pour in the vegetable broth and bring everything to a boil. Peel the carrots and cut them into small pieces. Add to the soup and cook for about 25 minutes. When the carrots are done, slice the bockwurst, add to the soup and let it heat through. Now stir the sour cream and season everything with salt, pepper and marjoram. Let the soup steep a bit and then serve hot with bread. Enjoy your meal!
Also Read Now: Incredibly Cheap, Simple and Delicious: Creamy Brussels Sprout and Potato Soup Recipe – You MUST Try >>