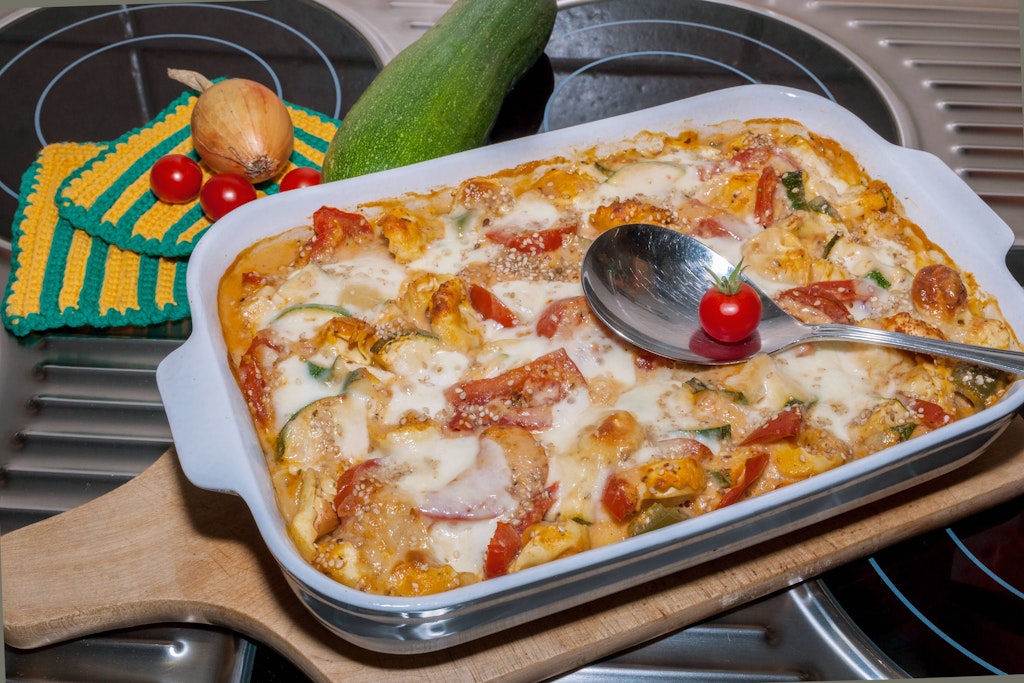 What is cooking? Everyone should be full and happy after the meal. Then the kitchen work was worth it. Our beef tortellini casserole recipe is guaranteed to make you happy. Everyone in the family likes it very much. And the great thing: the casserole is not only delicious, but also very easy and quick. Just try it. It's worth it!
Also Read: Traditional Cordon Bleu – An Inventive Original Swiss Recipe! >>
Also read: Lightning fast rice and beef casserole recipe: very simple, fast on the table >>
Tortellini casserole with minced meat – recipe
What you need (for three people)
400 grams of tortellini – preferably filled with ricotta and spinach, 500 grams of mixed minced meat, 350 milliliters of tomato passata, 1 red pepper, 1 small zucchini, 50 milliliters of dry red wine, 100 milliliters of cream, 150 grams of grated Emmental. cheese, 1 onion, 1 clove of garlic, salt, pepper, sweet paprika, 1 drop of Tabasco, spoonful of dried Italian herbs
Also Read: Delicious Chicken and Rice Casserole Recipe: There's so much goodness in this filling dish >>
This is how it is done
Cook the tortellini in salted water for 2 minutes. Meanwhile, clean, wash and cut the peppers into thin strips. Wash, cut and slice the zucchini. Preheat the oven at 180 degrees (fan).
Peel the onion and garlic and then cut them into fine dice. Heat some oil in a pan. Add the minced onion and garlic. Saute everything until the onion is translucent. Then add the minced meat and fry. Season generously with salt, pepper and paprika.
Also read: Tyrolean-style Brussels sprouts with ham and fried eggs: This is kohlrabi for breakfast too >>
Then deglaze the mixture with the wine and tomato puree. Then let everything boil. Add most of the herbs and a little Tabasco. Season everything again with spices. Then stir in the cream.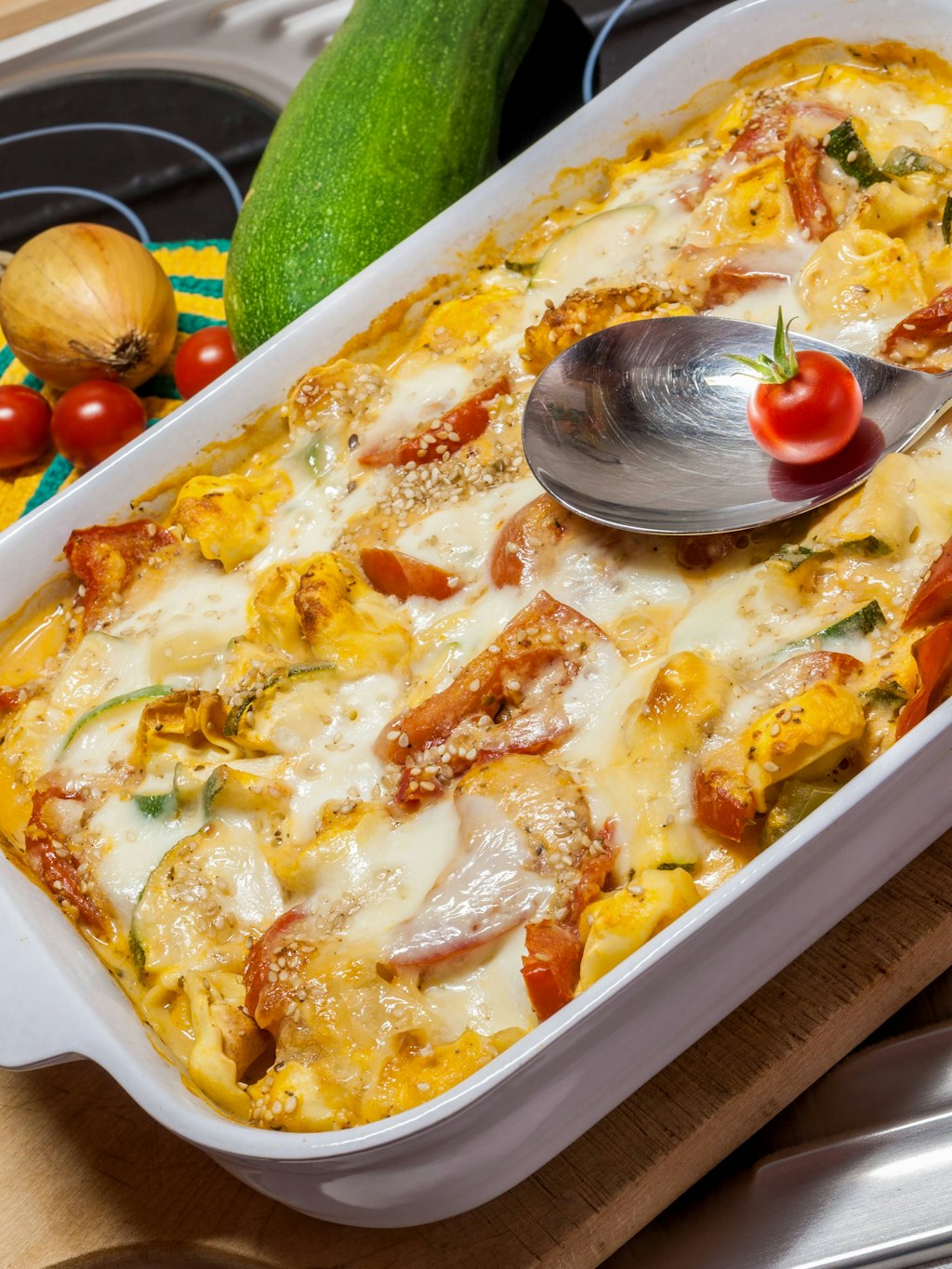 Place the tortellini in a bowl and spread the peppers and zucchini on top. Season everything with salt and pepper and then spread the sauce evenly. Finally sprinkle everything with cheese.
Now it goes into the oven, baking the casserole for about 30 minutes. Then remove, sprinkle with the rest of the herb mixture and serve. Enjoy your meal!