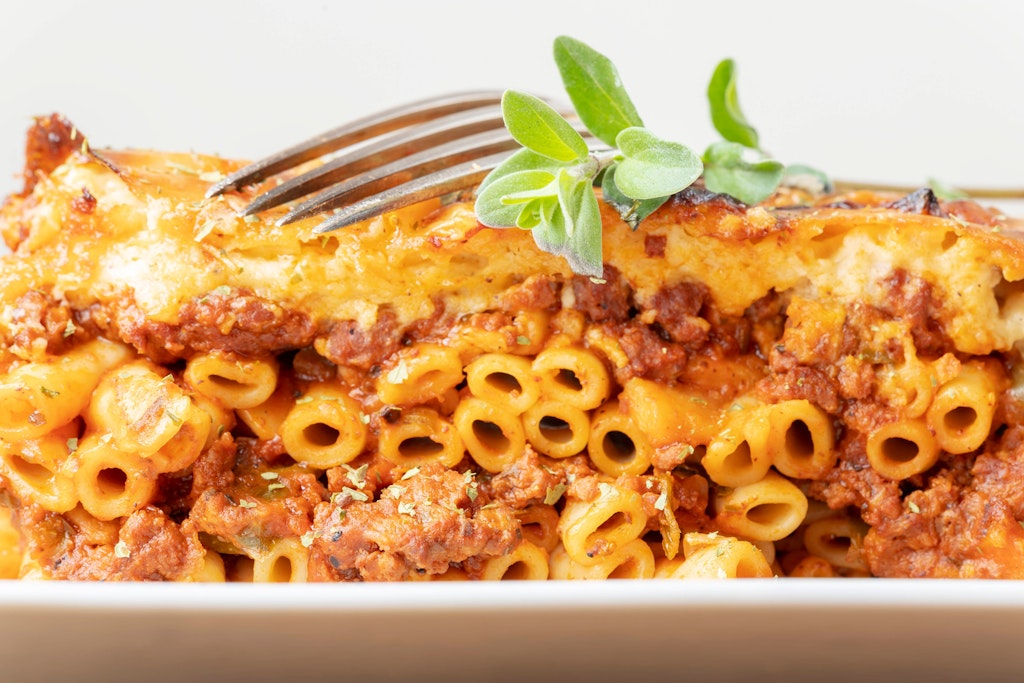 The day was stressful enough. In the evening, finally, the whole family gathers. You don't want to be in the kitchen forever making a delicious dinner. However, everyone should enjoy it, everyone should go to bed full and happy. What's better than a pasta and minced meat casserole. Baked with bechamel sauce and mozzarella, it's impossible. try
Also Read: Quicky Recipe: Grandma's Quick Turkey Goulash – Quick and So Delicious! >>
Also read: Szeged goulash according to grandma's old recipe: have you ever eaten such tender meat? >>
Ingredients for pasta and minced meat casserole
You need: 500 grams of minced meat, 500 grams of pasta (eg penne), 5 tomatoes, 1 onion, 1 clove of garlic, 150 milliliters of vegetable broth, 300 milliliters of milk, 100 milliliters of cream, 1 tablespoon of sunflower oil, 2 tablespoons of butter, 2 tablespoons of flour, 1 tablespoon marjoram (dry), salt, pepper, nutmeg, 200 grams mozzarella (shredded)
Also read: The original recipe for cabbage rolls: This is how the classic tastes like it used to be with grandma >>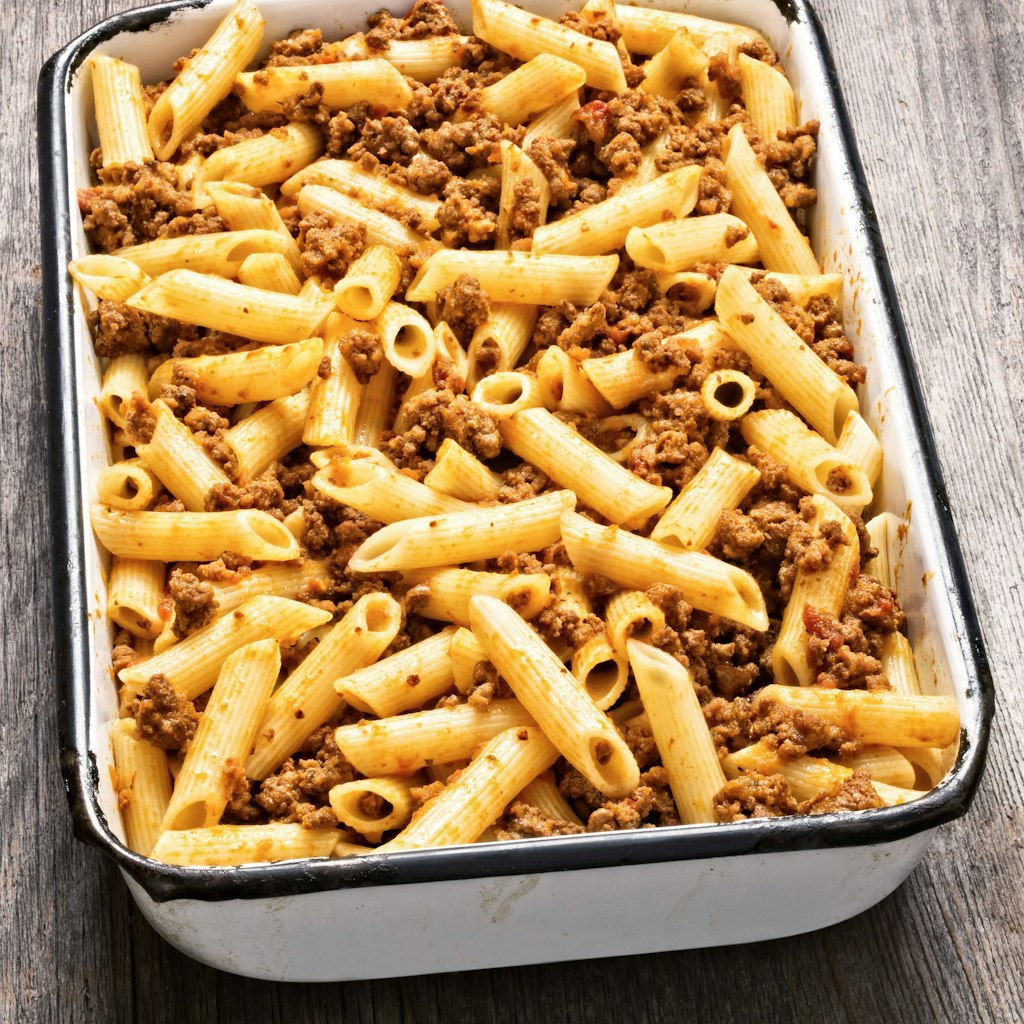 This is how pasta and minced meat casserole is made
This is how it is done: Boil five liters of water with a pinch of salt. accept penne Stir frequently. After nine minutes, the noodles are cooked al dente. Drain and let it evaporate. For other types of pasta, please follow the directions for cooking time on the packaging.
Also read: Hearty Fall Sausage and Mushroom Casserole: You Must Try This Delicious Recipe >>
Meanwhile, wash the tomatoes well, remove the stem and cut them into cubes. Peel the onion and garlic and chop finely. Heat the sunflower oil in a pan and fry the minced meat until it crumbles. Add the onion and garlic and fry briefly. Add the tomatoes and mix. Deglaze with broth. Cook on low heat for 15 minutes. Season with salt and pepper.
In a small saucepan, melt the butter. Sift the flour and let it foam while mixing. Add milk and cream, stirring constantly. Cook until the sauce thickens. Season with salt, pepper and nutmeg.
Also Read: Super Quick Stuffed Garlic Bread Recipe: You Won't Find A Cheaper Meal On The Table >>
Put the pasta and meat sauce in a saucepan and mix well. Pour the béchamel sauce over the casserole of pasta and minced meat and cover with mozzarella.
Place the casserole of pasta and minced meat in a preheated oven, preheated to 180 degrees (top and bottom heat). Bake the casserole for 40 minutes, until the cheese is golden. Enjoy your meal!