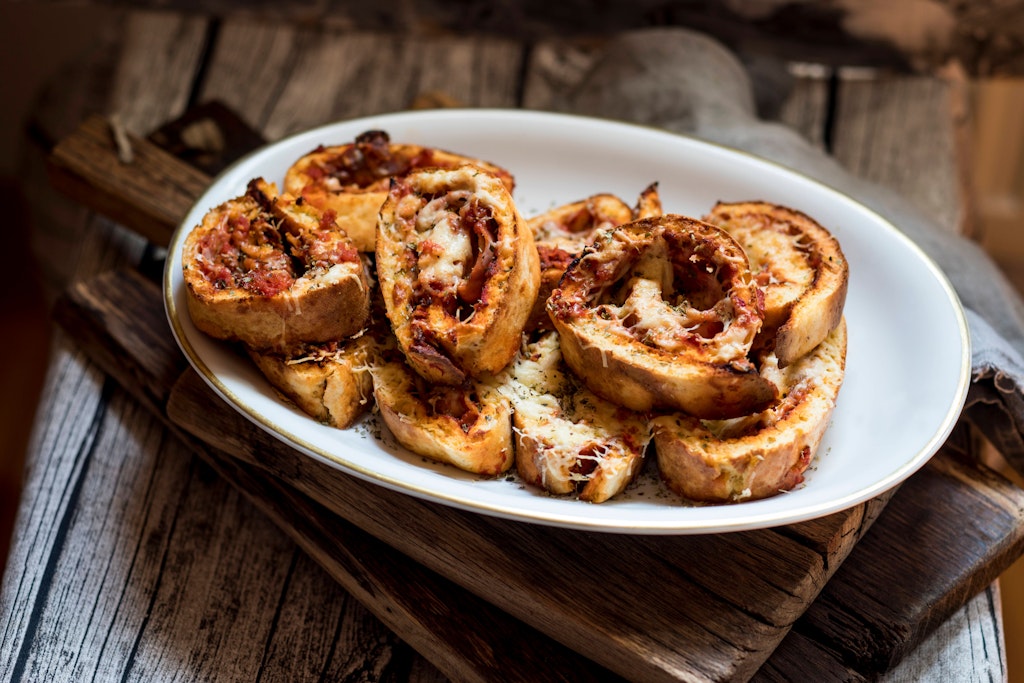 Here is our pizza roll recipe. They are perfect for party buffets, children's birthday parties, but also as an evening snack in front of the TV. Pizza snails are made so quickly and fresh out of the oven, there's nothing better.
Of course, as always with pizza, you can change the ingredients. Vegetables, tuna, pineapple or egg… everything is possible! Have fun experimenting.
Fluffy pizza buns – recipe
What you need:
The dough
250 grams of wheat flour, 150 ml of warm water, 25 grams of fresh yeast or 7 grams of dry yeast, 1 teaspoon of salt, ½ teaspoon of sugar, ½ teaspoon of olive oil
Also read: The best apple pie in the world! With cinnamon, milk and cream – this is incredibly delicious! >>
the sauce
300 grams of canned peeled tomatoes, 1 teaspoon of olive oil, ½ clove of garlic, 1/4 of an onion, 1 teaspoon of dried oregano
to fulfill
100 grams of salami (or ham), 150 grams of shredded mozzarella, 1/2 teaspoon of dried oregano
Here's how:
Dough: First, dissolve the yeast in 60 ml of warm water. Then add the sugar and 3 tablespoons of flour. Put everything in a warm place for about 10 minutes to let the yeast grow.
Meanwhile, sift the flour into a bowl and add the salt. Now slowly add the yeast solution and stir. Add the olive oil and the remaining warm water.
Mix the ingredients carefully. Dust the work surface with flour and gently knead the dough until it is smooth and elastic. This usually takes about ten minutes! Make an effort It's worth it.
Then put the dough in a bowl and cover with a towel. So he needs to rest for about an hour.
In the meantime you can prepare the sauce.
Sauce: Heat the olive oil in a saucepan and saute the chopped onion and chopped garlic. Then add the tomatoes and a little sugar. Season generously with salt and pepper and add dried oregano. Then leave the sauce on medium heat for 10-15 minutes until thickened. Then puree everything.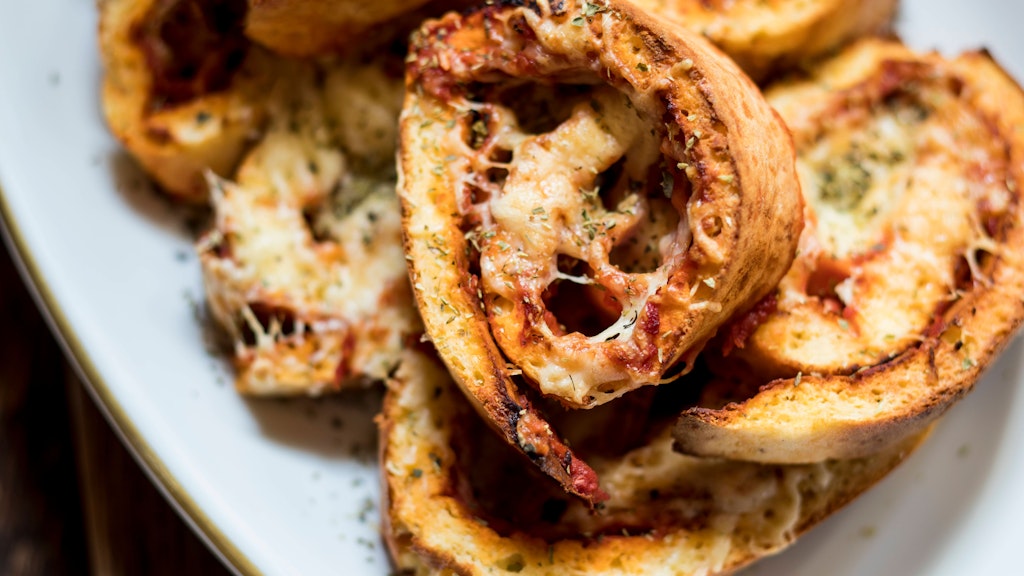 Form and oven: Take the dough out of the bowl and knead it again – into a smooth ball. Then open a rectangle. Spread the tomato sauce on the dough and sprinkle the diced salami (or ham) on top. Leave a little space around the edge for the dough to stick to the sides after rolling).
Spread the shredded mozzarella on top and sprinkle with dried oregano. Now carefully roll up the filled dough and cut into approximately 14 to 16 slices.
Then place the slices one at a time on a baking sheet lined with parchment paper.
And then it goes into the oven, which must be heated to 240 degrees. The pizza rolls are baked there for 12 to 13 minutes. Then they are ready to serve. Enjoy your meal!