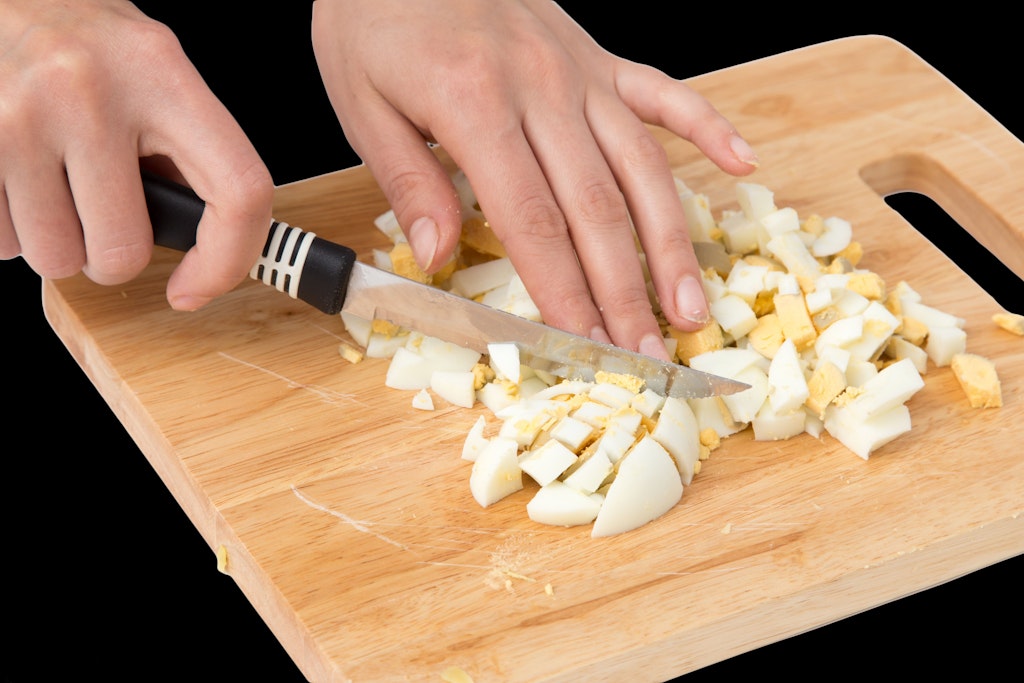 It is one of the classics of home cooking: chicken fricassee! Sweet and tender meat with vegetables in a spicy roux sauce, served with soft rice – a good dish for young and old alike! But: did you know that there is also a version that does not require meat? Egg fricassee uses hard-boiled eggs instead of chicken, and is still very tasty. In the recipes we tell you how to prepare the classic quickly and easily.
Also read: Like grandma: a clever recipe for baked sharp cabbage – simple, delicious and very easy to digest! >>
Read also: Quick and so delicious: red cabbage casserole with minced meat according to grandmother's recipe >>
Egg fricassee recipe: this is how GDR food is really delicious
In this case, the correct preparation of the eggs is crucial to the success of the fricassee. Because: To prevent the eggs from disintegrating in the fricassee and so that everything becomes mushy, they must be cooked as hard as possible. This means: the eggs should be very hard in boiling water for twelve minutes. Then let it cool completely, peel it and cut it into small pieces, but not too small.
Also Read Now: Incredibly Cheap, Simple and Delicious: Creamy Brussels Sprout and Potato Soup Recipe – You MUST Try >>
As for the added vegetables, the amateur cook has a free hand. Anything that tastes good is allowed! Traditionally, carrots, peas and mushrooms are included in the fricassee, but asparagus also goes well with the sauce. Rice is wonderful with fricassee, but if you like, you can also serve mashed potatoes or boiled potatoes. Here is a delicious basic egg fricassee recipe.
Egg Fricassee Ingredients: You need this for the recipe
You will need: 50 grams of butter, 1 onion, 3 tablespoons of flour, 1 carrot, 400 milliliters of vegetable stock, 400 milliliters of milk, 200 grams of peas, 2 cans of mushrooms, 10 eggs, 5 tablespoons of mustard, sugar, salt and pepper.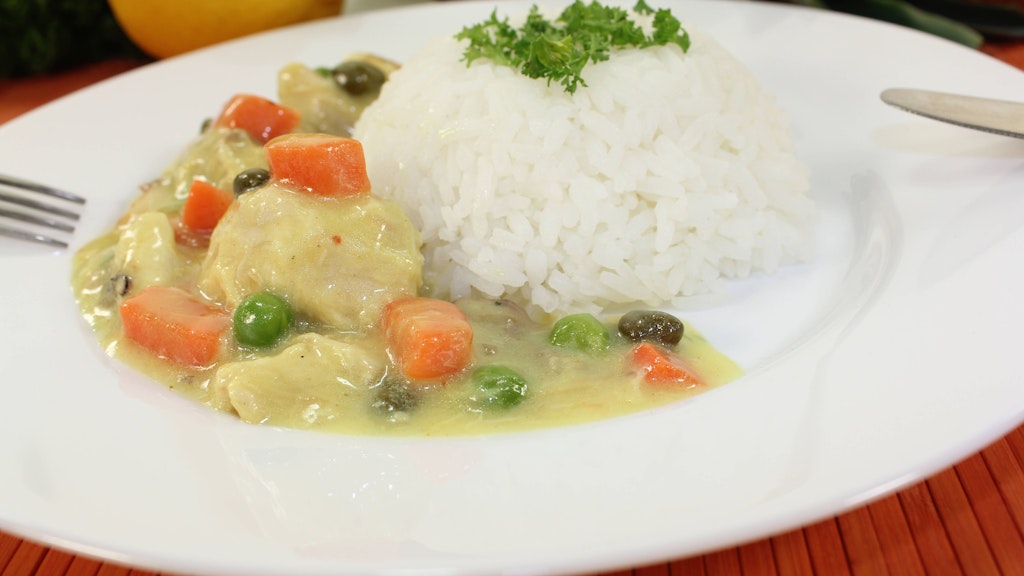 Here's how it works: Cook the eggs in boiling water for about 12 minutes, then remove them, wash them, peel them and cut them into small pieces. Peel and finely chop the onion, peel the carrots and cut them into small pieces. Drain the mushrooms and peas.
Now reading: Very delicious recipe: goulash soup like grandma used to make! With peppers and potatoes, this sweet stew is just great >>
Now melt some butter in a saucepan. Add the chopped onion and sauté. Now add the carrot pieces and saute a bit. Then pour in the flour and lightly toast, stirring constantly. In a measuring cup, mix the broth with the milk and gradually add this liquid to the saucepan, stirring constantly.
Simmer everything until the sauce has a creamy consistency. If necessary, it can be adjusted with a little stock or milk. Then season with enough salt and pepper and a little mustard and a little sugar. A squeeze of lemon completes the sauce. Finally, add the peas, mushrooms and pieces of egg, heat everything up and serve with rice.
Also read: Greek Pasta Casserole "Pasticio": this delicious recipe is quick and easy to prepare >>